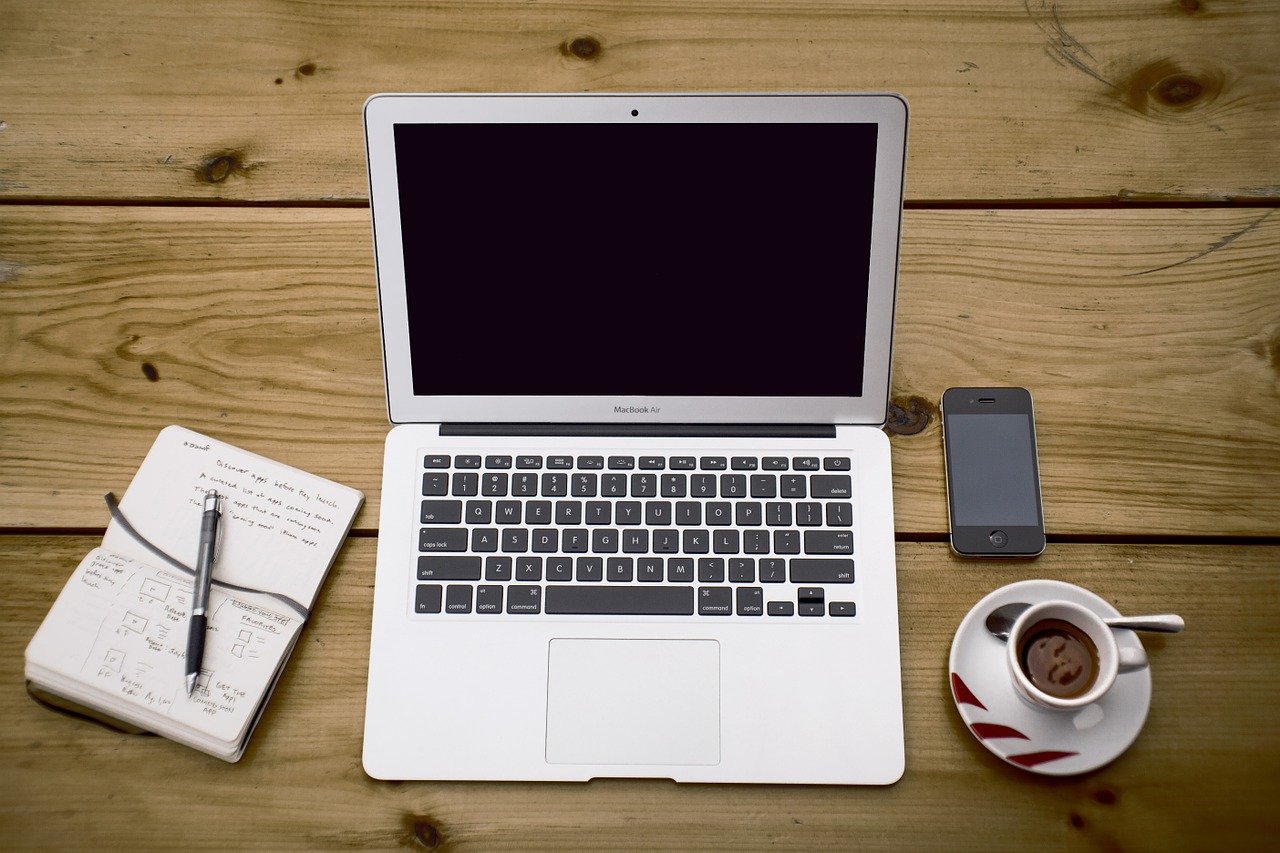 What Is G Suite and Why Should You Be Using It Already
Marcus Zeal
This post may contain affiliate links, which means I may receive a commission if you click a link and purchase something that I have recommended. Thank you!
You could think of Google Suite, or G Suite, as a beautiful burrito of all the things your business uses on a daily, all wrapped up into a single collection of deliciousness. But you probably wouldn't. That might just be me at 1:40 pm on a Friday when I haven't eaten lunch yet and my Postmates won't be here for another 2 hours. :) Google, on the other hand, describes their product in the following way:
G Suite is a cloud-based productivity suite that helps teams communicate, collaborate and get things done from anywhere and on any device. It's simple to set up, use and manage, so your business can focus on what really matters.

Millions of organizations around the world count on G Suite for professional email, file storage, video meetings, online calendars, document editing and more.

Google
So yeah, maybe the burrito analogy wasn't the best. So, I'll stick to their punch list and go through each one to explain a little more why this glorious burrito, I mean Productivity Suite, is incredibly useful and truly a must-have for any business.
Google Suite Helps You Communicate
The biggest selling point of the G Suite for me was the vanity domain Gmail. My email address, marcus@zealoussites.com, is for all intents and purposes a Google Account. This means I can use it to log into or create any online account that could be created or logged into using a Google Account.
But beyond that, what it means for me, is that I can manage my email using the familiar and easy to use Gmail experience. I simply go to mail.zealoussites.com and log into my email. I can do that from anyway, which we'll cover a bit later, and it's a seamless experience. This was a huge improvement from my previous email provider, which was just my webmail powered by my hosting provider. Webmail isn't terrible, but it's no Gmail. I don't have to worry about it going down because, well, if Google were to ever have an outage, it'd probably be the end of the world. haha *nervous laughter*
Google Suite Helps You Collaborate
Stop. Collaborate and listen. G Suite gives you tools like the Google Calendar. You know that same one you get in any Gmail account? Yeah the same thing, just branded with your logo.
But beyond that, it also gives you Google Chat, Google Hangouts, and Google Meet, each of which is perfect for their own use-cases. I personally use the Chat on a daily basis to communicate with my team on different projects. We use the calendar to schedule meetings, with links to a Google Meet conference. Then during the meeting, we can all jump in this conference with our webcams and mics if we have them. Otherwise, sometimes a customer will join us by calling in on their phone instead.
The whole process is usually very hassle-free. I've had instances where a customer using an old browser or some very niche scenarios where that process doesn't fire off perfectly. But for the most part, it's very reliable. :)
Google Suite Helps You Get Things Done
Get things done is right. The G Suite has tools like Drive, Docs, Sheets, Forms, and Slides. Of these, I typically only use the Docs, Sheets, and Drive on a regular basis. But that's only because I haven't had a need for a Slideshow presentation in my adult life.
Google Drive, however, is a life-saver. Because of Google Drive, I can save all my business data in nicely organized folders! And I don't have to worry about any data loss when my computer inevitably burns up. To be entirely honest, I don't know how much space you get with your G Suite account, but I know it's a lot. My email account and Drive together right now have… nearly 40GB of storage? I didn't even know it was that much. haha.
Beyond Drive, though, is Sheets and Docs. I often write proposals in my Google Docs and use my Google Sheets for businessy-spreadsheets shinanigans – like calculating my rates for retainers, for example.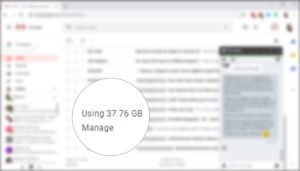 Google Suite Can Be Used From Any Device
Any device with an internet connection and a browser can use the Google Suite. Okay, there might be some suuuuuuper niche situation like if you're using a Nokia or something in the middle of the desert… But any modern device that you would want to use the G Suite from, Google has you covered. They have apps for nearly every product on nearly every App Store. And if there's not an App, you can just use your internet browser.
The App I personally use most often is the Gmail app on my iPhone. Mac Mail was fun for a little while, but I just got tired of it's many annoying "features." So I just switched to the Gmail App at some point and I have had no reason to look back. It works great!
Google Suite Is Easy To Set Up
The initial sign up process for the G Suite is a breeze. You do it yourself with no technical savviness whatsoever. And if you already have a domain and hosting, you can get your domain's email switched over to your G Suite with just a quick MX record change. If that sounds too difficult, or you just don't want to bother with doing that yourself, Zealous Sites has you covered. We can get your G Suite email set up for you in as little as a couple of days!
Millions of Businesses and Organizations Already Use Google Suite
Google's messaging here is accurate. There are millions of businesses using the G Suite. 4 million of them are paying customers according to a Reuters article from 2018. That's no Office 365 market share, but man – that's a lot of businesses! I don't tend to decide what platform-tools I should use based on how many other people are using them, but in this case, G Suite is a pretty safe bet when you have a company like Google behind them.
Ready To Sign Up?
So what are you waiting for? Goole Suite is incredible. I've been using it for years and I have had no reason to even consider any other options. The pricing is fair and affordable. And their support is great. I'm extremely happy with my Google Suite account, as are many of my customers that have already made the switch! So if you're still using that old webmail, or just need a new way to store data, I think Google Suite might be the perfect solution!
Google Suite Is A Glorious Burrito Of Goodness
So yeah! The G Suite is pretty incredible. Just like my burrito that should be coming to my door any minute now! But before I go eat that burrito, I do need to tell you that in addition to being a very hungry author, web developer, and business owner – I am also part of the Google Referral Program. This means if you do love Google Suite, and end up sticking with them for 6 months, I'll get a small kickback. So if it's not too much to ask, please do use the following link and as a thank-you for doing so, contact me for a coupon code to save 20% on your first-year subscription.

And Take 20% Off The First Year
Save on either your G Suite Basic or Business Plan with some Coupon Codes! Reach out to me and I'll get those for you if I can! Google usually will give me some, but sometimes they're a little more stingy with them codes. haha. Either way, the 14 free trial will work for sure. :)
I know you'll love Google Suite as much as I love my Mexican food. And if you need any assistance in the process, I'd love to be there for you! Reach out to me at Zealous Sites and I'll do everything I can to help get you set up! And maybe, you'd even like to join the list of happy customers that have me on a monthly retainer to do this and many other things for your business!