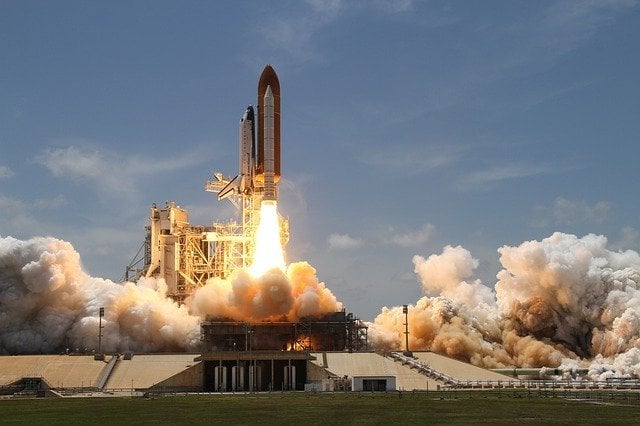 Why Divi Is The Best WordPress Page Builder: Divi vs Elementor
For over 10 years, Elegant Themes has provided beautiful and functional themes for WordPress users. The company began a bundling a page editor with its themes that became so popular, they knew they had to offer it as a standalone plugin. The editor, called Divi, consistently receives praise from users around the world for allowing designers to create flawless websites without fiddling with any code.
More recently, a competitor's page builder, Elementor, has been rising in popularity. Over a million websites now use it. Does it knock the reigning champion from its pedestal?
Real Talk: They're Both Great Tools
Before we go any further, I do need to say that I'm a big Elegant Themes fan. I've been building websites using their resources since almost the beginning and I can't stress enough how much value I've gotten out of Elegant Themes' membership. Because of this, I've become an affiliate for Elegant Themes, and some others.
I wrote this article from my personal experience's lens. I tried to be unbiased, but at the end of the day putting my hype for Divi aside just wasn't possible. That theme is so good. Because of that, I start with Elementor and try to explain why it's good. Don't get me wrong, Elementor is a great tool… it's just not as good as Divi.
No matter which of the options you choose, you'll have access to a drag-and-drop page editor with some preset templates. Both page builders allow you to add elements known as modules to new or existing templates without knowing any code. You can select, place, and resize within the editors until the pages look exactly how you like them.
Premium versions of both editors let you change the site header and footer, not just page elements, from within the editor, too.
Note that both page builders should be compatible with most standard WordPress themes. However, you may want to check with the theme creator to verify compatibility. Both companies offer WordPress themes along with their page editors if you want guaranteed compatibility.
Below you'll see how each editor differs.
Elementor
Pricing
There is both a free and paid version of the editor. There is no limit to how many sites you can use the free version on. You'll have access to the mobile-friendly page editor as well as 30+ page templates and 40+ widgets. If you don't want to subscribe, some functions may be provided by third-party add-ons.
However, if you want to use the premium editor on more than one site, you'll have to upgrade. To use the editor on three sites, it's $99, or you can pay $199 to use it on 1,000 sites. The number of sites is the only difference between Pro subscriptions, which renew yearly. There is no lifetime subscription option.
$49 annually unlocks more widgets and templates in addition to full website template kits, a page theme builder, a popup builder, a builder for WooCommerce, software updates, and support. The pro version allows you to use custom fonts.
Templates / Layouts
This page builder comes with an impressive 300+ templates with more being added consistently. The pro version offers a few templates kits to make finding and picking the right templates easier, but not all templates are organized this way, which may be frustrating when creating many pages.
After selecting your template, you can get to work. The developers have worked to make the files that users must load smaller to increase page speed when using the editor. You can create or edit a page within the WordPress dashboard, and you'll see options for the layout, style, and advanced options.
Modules
The free version of this editor includes most basic content modules that display text and multimedia, and you can easily see which modules are available only to subscribers, ostensibly to encourage you to upgrade. The pro version adds modules, including integrations with Facebook and WooCommerce.
Basics such as blockquotes and contact forms are also premium, which is an odd choice. Of course, these elements are easy enough to add if you know code, even if they aren't available for free. It's also easy to incorporate WordPress widgets into your designs.
Divi
If you want this editor, you'll need to buy the entire subscription suite from Elegant Themes. However, you can install just the page editor once you do that.
Elegant Themes Membership
The suite comes with Divi Theme, Divi Page Builder, Monarch Plugin, Bloom Plugin, Extra Theme, as well as dozens of legacy themes.
The Elegant Themes membership is $89 per year or $249 for a lifetime membership. There's no limit on websites, and developers can use any of the technology for clients.
Bloom, one of the other tools in the subscription can fulfill your lead generation needs. And Monarch can optimize your social sharing.
Extra is another theme similar to Divi, built with the Divi Builder, but specifically for content-heavy websites. I personally don't recommend Extra since I'd prefer to just use the Divi theme and make any changes I need using a child theme if necessary.
Back to Divi Builder Though
The Elegant Themes membership comes with a lot, but what we're trying to compare is the Divi builder specifically. So just keep in mind that if the value is what you're looking for, Elegant Themes brings it in spades with all the tools they're giving you for a lifetime subscription.
Layouts
Whether you install Divi Builder's plugin or the Divi Theme (which is my recommendation), you'll have access to templates known as layouts to start designing your pages. With over 1,100 layouts, which are conveniently separated into packs based on their theme, this editor blows the competition out of the water.
For example, if you're a freelancer writer, you can find a pack consisting of a template for your blog, portfolio, and landing pages, among others. You can mix and match layouts from multiple packs to best suit your needs, however.
It's easy to select and import layouts and add content modules to them within the editor. Many of these layouts include multiple column options, which can save you time. Some users have reported that page speed is a bit slower with this editor because of all the files it requires to run. In reality, this only usually happens on sub-par hosting. If you're using our recommended hosting (SiteGround), which also happens to be Divi's recommended hosting, there should be no issues.
Modules
Once you select a layout, it's time to add content modules. Aside from basic modules such as text, images, videos, audio players, dividers, and contact forms, you can add modules such as maps, counters, progress bars, code, and shops, among others. You can still use WordPress widgets, but it takes a few more steps.
A full list of modules, as well as in-depth documentation (with videos!) can be found here.
The Final Verdict
It's easy to see why both of these tools are so popular. That popularity is helpful if you ever need support. Both editors have active Facebook groups where you can troubleshoot any issues you might have with the page builders with other users, and fans of both editors have organized in-person meetups. Fans have also created add-ons that expand the functionality of both tools.
If you're unsure which page builder to use, you can try Elementor for free. There is also a demo of the page builder available on Divi's site. You get a 30-day money-back guarantee with both premium services. Although both companies offer email support, the folks at Elegant Themes offer real-time support as well.
For some customers, the deciding factor might be whether Elementor's or Divi's templates and modules best fit your needs. While the former comes with fewer themes, the pro version has more modules. You may be able to save some money with the free version if you'll only use it on a single site and find templates and modules (either official or third-party) that fit your needs.
Take it to the next level with Divi.
However, Divi quickly becomes the better option if you want access to more templates and prefer to spend less time searching for them. Columns are usually defined within Divi's layouts, saving you time there, too.
Additionally, all of the content modules are unlocked with your subscription, which gives it a leg up over the competition's free option. The ability to get leads and do A/B testing is also a strength that the competition lacks, but not everyone may use it.
The pricing structure also leans in this direction if you want to use the editor on more than one website. Since we assume many customers are developers, it only makes sense to pay for the tool with fewer limitations. Furthermore, paying a one-time fee for lifetime access is a great selling point that Elementor's pricing scheme just doesn't offer.